Citizen Science Opportunities
Hi Cadets,
Here's a couple of different citizen science opportunities that you might be interested in having a look at.  If you do have a go, just remember that it's important to provide accurate information.
First up,

"Take part in FrogID Week, Australia's biggest frog count! Australia's frogs are under threat – taking part in FrogID Week will help provide our scientists with valuable data for the protection and conservation of frogs. Download the app or register your group now."
https://www.frogid.net.au/
Secondly.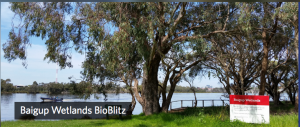 "Help us to record and quantify the crucial biodiversity of the Baigup Wetlands by joining this ongoing bioblitz. This project is open to all- bird watchers to orchid hunters, frog spotters to fishermen we value the input of all participants observing this wonderful wetland in the heart of Perth!"
https://www.inaturalist.org/projects/baigup-wetlands-bioblitz
And Thirdly.
"Welcome to Western Shield – Camera Watch
Western Shield is a government funded management program designed to control the impact of introduced predators on Western Australia's native wildlife. A key part of the program is to monitor animals to see if our management is working. To do this we have automated wildlife cameras set in forest blocks to capture images of native and introduced animals alike.
The cameras collect thousands of images per day, many more than we can classify ourselves. You can help us by looking through the images and telling us what you see. The information can then be used to see how effective our programs are at controlling feral predators and if our native wildlife are thriving."
---
https://www.zooniverse.org/projects/birgus2/western-shield-camera-watch